A new framework that aims to improve the quality of local coffee in Rwanda has been implemented in the country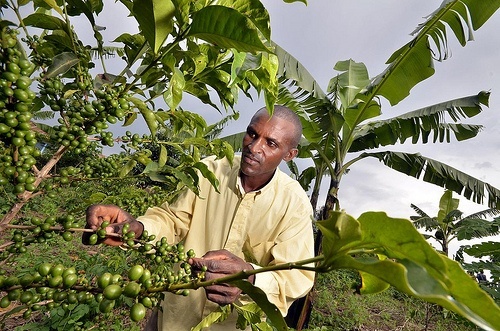 A new framework has been set to improve the quality of local coffee produce for farmers in Rwanda. (Image source: CIAT International Center for Tropical Agriculture)
Key decision makers who were involved in creating the new framework included The National Agricultural Export Development Board (NAEB) in Rwanda, the government of Japan and coffee stakeholders through Japan International Cooperation Agency (JICA) from Rwanda and Japan.
Japan is expected to support coffee growing schemes in Rwanda in a bid to improve the quality and the quantity of the Rwandan coffee transported to the country, according to the Japan high commissioner in Rwanda, Kazuwa Ogawa.
"As I mentioned, Japanese consume a lot of coffee, but we don't just drink any coffee. We prefer good quality one; in that sense.
"Japan is likely to import high quality coffee and I wish Rwanda to be on top of coffee exporting countries," he said.
NAEB chief executive officer Alex Kayitankore stated that the company was working with JICA to train coffee farmers, supply fertilisers and improve the state of coffee farms.
"We have been able to develop marketing strategies for Rwandan coffee and we are working on modernisation and extension of the strategies in Japanese cities in our coffee exhibition every year that happens in September," Kayitankore said.