The World Bank has approved a loan of US$300mn for Nigeria to enhance agricultural output and food security in the country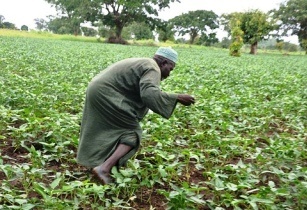 Nigeria has been issued a US$300mn loan by the World Bank to improve farming methods for small-holder farmers in the country. (Image source: IITA Image Library)
Of the full amount, US$200mn would be issued to small-holder farmers that fall under the category of rice producers, cassava, sorghum among other staples, while another US$100mn would be provided to improve crop yields, promote market access and better management, the World Bank stated.
Agriculture minister Akinwunmi Adesina said that Nigeria was awaiting loan support of US$1bn from the World Bank, with US$500mn in agriculture and US$500mn to further develop the country's irrigation capacity.
The credit is expected to be issued under the International Development Association's terms for helping poor countries, according to a statement from the bank.
In 2010 an estimated 60 per cent of Nigeria's population of more than 160mn people lived on less than a US$1 a day, up from 51.6 per cent in 2004, records from the National Bureau of Statistics stated.
Marie-Francoise Marie-Nelly, the World Bank country director for Nigeria, revealed agriculture employs 70 per cent of Nigeria's population.