According to the latest report from the Kenya National Bureau of Statistics (KNBS), consumer price index (CPI) inflation rose by 6.6% y-o-y in August, basically unchanged from the revised figure for July (6.4% y-o-y previously)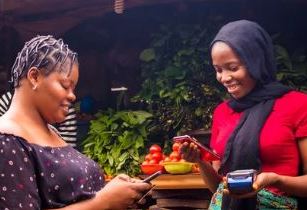 The analysis has further revealed that the demand is estimated to return to pre pandemic (2019) levels by 2025. (Image source: Adobe Stock)
On a m-o-m basis, consumer prices were up by 0.2%, similar to the month before.
A breakdown of the main consumer price basket items shows that the food and non-alcoholic beverages sub-index rose by 1.8 ppts to reach 10.7% y-o-y in August. However, this increase was offset by price decreases in other large sub-indices. Specifically, a reduction in national bus fares contributed to a 0.3% m-o-m decline in transport inflation. On an annual basis, the transport index slowed for a fifth consecutive session, coming in at 7.9% in August. Accommodation & restaurants services inflation dropped by 1.5 ppts to reach 3.0% y-o-y as the hospitality industry remains in the doldrums.
Consumer price inflation rose gradually in August, and is expected to see an acceleration in the coming months. It is expected for CPI inflation to remain stable at an average annual rate of around 6% in 2021, which is higher than the 5.3% recorded in 2020. Turning to the Central Bank of Kenya's next policy meeting, slated for September 28, it is believed that monetary authorities will keep a steady hand and maintain the interest rate at 7%. Although CPI inflation has drifted closer towards the upper bound of the apex bank's target range of 2.5% to 7.5%, inflation is forecast at 6.7% y-o-y in Q3 and likely to moderate in the final quarter of the year.