Kenyan farmers in Mulot, part of the Narok district, are set to benefit from an avocado project expected to cost more than US$2mn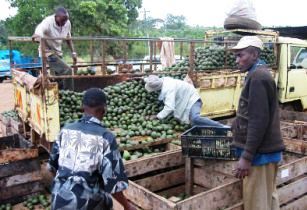 Around 2,000 Kenyan farmers affected by maize lethal necrosis and perennial droughts will receive a share of US$2mn. (Image source: USAID)
The project, which will be rolled out in Mulot and Longisa divisions in the Narok and Bornet counties, is expected to benefit more than 2,000 farmers.
"The project aims at improving the livelihoods of famers along Mara River basin who have been hit hard by the maize lethal necrosis and perennial droughts," said Songoroi Ltd director Christian Bernard.
Bernard also explained that plans are in place to create forest cover along the basin, adding however that farmers are fearful that there will be no market.
The first stage of the project started in September 2012 when farmers were enrolled on a training programme on land preparation and crop management.
Bernard said as a way of adding value to the fruit, the company plans to set up a factory at Tibu Farm in Mulot from September 2014, while active use of the factory is expected to take two years.