Around 57,000 farmers in Ebonyi, Nigeria have benefitted from the government's Growth Enhancement Support Scheme (GES) which was rolled out this year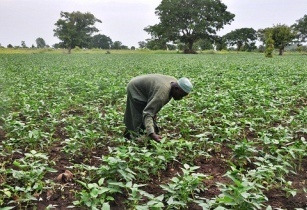 Nigerian farmers in Ebonyi, Nigeria will receive free fertiliser and seeds through an e-wallet payment system. (Image source: IITA Image Library)
Romanus Nwasum, the state commissioner for agriculture and natural resources, noted the benefits of the programme at the celebration of this year's World Day in Ebonyi.
According to Nwasum, farmers receive fertiliser and seeds through an electronic system known as the e-wallet, receiving two bags of fertiliser and maize seeds free of charge.
"In 2013, 114,092 bags of fertiliser were distributed to farmers in the 20 redemption centres across the 13 local government areas of the state," Nwasum stated.
"The state is equally in collaboration with the Federal Ministry of Agriculture and Rural Development to raise more than 70,000 oil palm seedlings to be given to farmers next year."
The Nigerian government has distributed 20 new four-wheel tractors under its agricultural revolution programme to enhance mechanised farming in Ebonyi.
"Ebonyi is on the right track in ensuring food security and nutrition as the farmers trained at Songhai Farms, Benin Republic, have commenced their agricultural ventures and started training others," Nwasum added.