A new report by Lux Research, 'Demystifying Food Traceability and Transparency', aims to provide much-needed clarity to the subject of the significance of implementing traceability and transparency tools for agrifood companies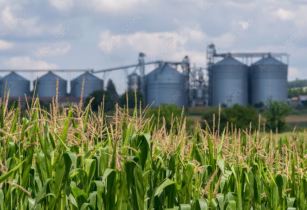 Lux evaluated political, economic, social, and technological forces that are promoting adoption. (Image source: Adobe Stock)
Political, economic, social, and technological factors are all elevating the need for end-to-end food traceability and transparency, and the Covid pandemic served as a force multiplier, according to new insight from Lux Research, a leading provider of tech-enabled research and innovation advisory services.
To develop a better sense of what is driving food traceability, Lux evaluated different macro forces that are promoting adoption: political, economic, social, and technological. Then, it categorised the qualitative and quantitative outcomes of food traceability projects and created a hotspot map of these outcomes among the 41 traceability projects analysed. Further, it identified the unmet needs in the incumbent traceability activities and emerging technology solutions and their developers and laid out the future directions of this space.
"Among the food traceability drivers from political, economic, social, and technological angles, regulation bears the most weight. That being said, opportunities exist beyond simple compliance and provide real business benefits," explains Jerrold Wang, analyst on the Lux Research Emerging Ecosystems of Agrifood and Health team and the lead author of the report.