Moody's on Tuesday affirmed Côte d'Ivoire's sovereign rating citing the economy's diversification from cocoa and the government's fiscal policies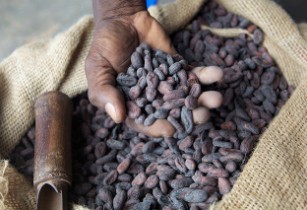 Cocoa is Côte d'Ivoire's top export. (Image source: Nestlé/Flickr)
The rating agency affirmed Côte d'Ivoire's sovereign rating at Ba3 and maintained a stable outlook on the country.
Moody's expects the country's exports to grow despite a drop in cocoa prices, the country's main export.
"Moody's expects the value-added content in Côte d'Ivoire's exports to continue to increase, gradually reducing the economy's vulnerability to commodity price shocks," the agency said in a statement.
The agency said that the government's move to slash cocoa prices to farmers by over a third in 2017 helped the government contain the widening of deficit to 4.2 per cent of GDP in 2017.
"Prudent fiscal management including an ongoing fiscal consolidation will maintain government debt at broadly stable levels around 40-45% of GDP," Moody's added.