A loan of US$89.4mn from the World Bank has been granted by the bank's board of executive directors to help improve food security and increase farm productivity in Mozambique, Malawi and Zambia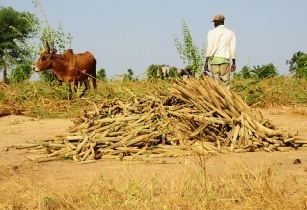 The World Bank stated that it will provide support on regional projects focusing on agriculture research, dissemination and training. (Image source: Peter Casier)
The World Bank's Agricultural Productivity Programme for Southern Africa will grant US$600,000 to the Botswana-based Centre for Coordination of Agricultural Research and Development for Southern Africa.
The project aims to boost the availability of improved agricultural technologies in countries situated in the SADC region.
New Regional Centres of Leadership will also be set-up to allow "regional specialisation around priority farming systems and more strategic investments in agricultural research capacity," according to a World Bank statement.
Support will also be provided on regional projects focusing on agricultural research, technology dissemination and training.
"Like in most of the continent, agricultural productivity is far below potential in Mozambique," said the World Bank country director for Mozambique, Laurence Clarke.
"I'm pleased that we are supporting actions such as technology transfer that will directly impact on the food crops sub-sector, which in turn affects the performance of the agricultural sector overall, as well as incomes and poverty levels throughout the entire economy."