The National Agricultural Seed Council (NASC) has committed to provide around 81,000 mt of assorted seeds to Nigerian farmers to prevent shortage of seeds due to the COVID-19 crisis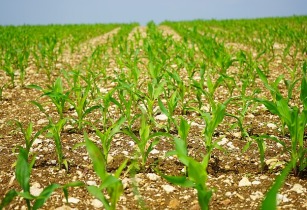 The seeds are hybrid which means that they can multiply it for late maize and next year's planting seasons. (Image source: Hans/Pixabay)
Phillip Ojo, PHD and director-general of NASC, said that the seeds are comprising of rice, maize, sorghum, soybean, cowpea, millet, groundnut, wheat, sesame and potatoes. These would be sold through certified seed companies across the country.
"The council will ensure subsidies only to be applicable to seed purchased from NASC-approved seed companies and producers, and provide certification officers and seed companies with movement tags or permits," he added.
During the ongoing planting season, the Lagos State government has distributed downy mildew resistant (DMR) and leaf streak resistant (LSR) – Y (Yellow) hybrid maize seedlings to assist up to 650 farmers in the state.
Gbolahan Lawal, Lagos State commissioner for agriculture, noted that maize, being one of the most useful cereal crops in West Africa, is an important source of carbohydrate, protein, iron, vitamin B and minerals and is known to digest very quickly.
Lawal further added that maize had various qualities that made it a profitable crop for the farmers – simple to cultivate and easy to maintain.
"With all the qualities, there will be a better and higher yield than what farmers had been having at harvests, thus culminating in more profit. The effect is that the farmers have seeds to plant in the midst of the COVID-19 pandemic where they have been finding it difficult to get good seeds and inputs."
"The seeds are hybrid which means that they can multiply it for late maize and next year's planting seasons. Hybrid maize usually generates high yields, increased value and reduced production costs. The plants are bigger, stronger and more vigorous," Lawal commented.