In response to the growing need for a simple-to-use, accurate and science-driven carbon audit tool, SAC Consulting, part of Scotland's Rural College (SRUC), has developed Agrecalc that is being used by more than 2,500 businesses or institutions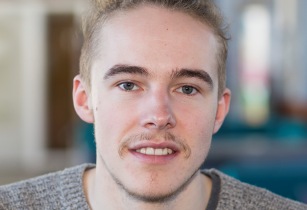 The system's agricultural modeller is Dr Alasdair Sykes. (Image source: SAC Consulting)
The mission of the tool is to assess what is technically feasible to get a farm, or supply chain, to lower carbon emissions and the ultimate goal of net zero, where viable.
The Agrecalc tool is used by a host of retailers and their supply chains, corporate farming businesses including Grosvenor Farms, and by governments to track payments schemes, such as the Scottish Government's Beef Efficiency Scheme and similar schemes for Farming Connect Wales.
Financial institutions use Agrecalc to support their efficiency and environmental agendas with farm clients, and levy boards, including AHDB and QMS, have used it to determine guidance for emissions reduction.
Julian Bell, Agrecalc's business lead, said, "Typically, most farms can attain the first 10-15 per cent of carbon reduction with changes in practices, such as growing more legumes, sampling manures and soils to reduce fertiliser use, or implementing paddock grazing." "The next level of 10-15 per cent improvement should be feasible from more significant investments such as new machinery or systems' changes, whilst achieving 30-40 per cent reduction is likely to require more drastic measures such as afforestation."
"What farmers like is that it's another way to look at their business, it's a great way to feed their competitive nature and it's making them examine the nitty gritty to deliver more profit."
Companies and institutions pay for the service via a user licence-model, and all profits are invested back into the system to further develop its capabilities and to keep it scientifically up to date.
For soil carbon sequestration
The system's agricultural modeller is Dr Alasdair Sykes, one of two in the five-strong Agrecalc team who hold doctorates in agricultural greenhouse gas modelling. Agrecalc is simple to use, despite the inclusion of numerous scientific models and studies within its framework, including being the first tool to use the accredited Intergovernmental Panel on Climate Change (IPCC) methodology for soil carbon sequestration.
Dr Sykes said, "Calculating emissions from farming systems is often complicated, because agricultural production is complex and decentralised, and the data gathering process is multifaceted.
According to him, the Agrecalc soil carbon module aims to make accounting for soil carbon sequestration easy via a simple interface, whilst still extricating the all-important farmer effect versus what would happen naturally.
"The core elements of this are land-related variables, such as soil type, climate and land use, overlaid with management factors such as tillage or stocking density, and finally factors relating to inputs to the soil, such as fertiliser or manure."
"As farm businesses across the country face an uncertain future given changes to payments, as well as pressure on profitability, the aspects we are very clear on are that emissions reduction and improved environmental standards will be at the heart of what farms need to address to secure their future income; both from the market and, likely, from government too," Bell concluded.