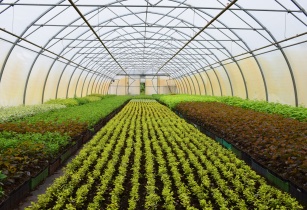 Nature's Miracle Holdings Inc., leader in the controlled environment agriculture industry, on 27 September announced its entry into a non-binding memorandum of understanding (MoU) with PowerGrow Inc. to further agricultural revolution with a sustainable ecosystem of food and energy infrastructure
---
The objective of the MoU is to work cooperatively to develop a nationwide portfolio of clean energy enclosed greenhouses containing indoor grow, processing and packaging spaces and incorporate 10 MW to 40 MW of clean power generation systems.
The high-tech, clean energy powered enclosed greenhouse and packaging facilities, are expected to incorporate advanced LED lighting; packaging, washing and cooling facilities; automated watering and fertilising and harvesting systems; control software, sensors and advanced AI-based solutions; and other novel, leading-edge agritech solutions.
"We are excited to work with PowerGrow to make agriculture more sustainable with advance technologies and clean energy," said Tie 'James' Li, founder, chairman and CEO of Nature's Miracle.
"By working with Nature's Miracle, we are getting closer to living at the nexus of water, waste, energy and food," said Sean Lyle, CEO and co-founder of PowerGrow. "We believed in a shared goal of a world where growers can deliver healthier, locally grown produce in a sustainable manner that optimises land use, limits water consumption and increases crop yields while generating minimal waste."
To find out more, visit: www.Nature-Miracle.com and www.powergrowing.com