Nigeria has formally released two new vitamin A-rich and high-yielding maize hybrids into its agricultural sector with the intention of reducing the West African nation's vitamin A deficiency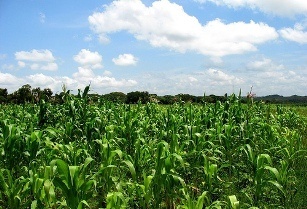 The two new Nigerian maize hybrids not only contain advanced levels of vitamin A, but also produce high crop yields. (Image source: Mike Blyth/ Flickr)
In a statement made to Daily Trust, the International Institute of Tropical Agriculture (IITA) – the research company behind the hybrid's creation – recently announced the availability of the new maize, Ife maizehyb 3 and Ife maizehyb 4.
According the IITA research, both crop varieties can provide enhanced-levels of vitamin A.
IITA maize breeder Dr Abebe Menkir said, "The hybrids are a product of nearly a decade of breeding for enhanced levels of pro-vitamin A."
Additionally, tests carried out by the IITA revealed that, with yields ranging from six to nine tonnes per ha, the debuted maize significantly surpasses the average maize crop of two tonnes per ha.
Menkir commented, "These hybrids will provide not only increased amounts of pro-vitamin A, but also improved productivity in farming communities."
Vitamin A deficiency affects approximately 30 per cent of children under five years old, and almost 20 per cent of pregnant women, according to Daily Trust figures. It can affect the immunity system and impair vision, and can result in blindness.