Zambia's top wheat-producing company Zambeef expects to generate 45,000 tonnes of the crop this year, with its Mpongwe farm contributing more than 50 per cent of the production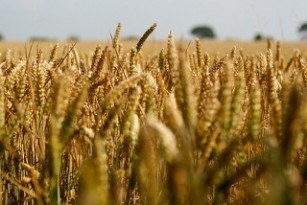 Zambeef's Mpongwe farm will have generated 50 per cent of the company's wheat crop by the end of 2012. (Image source: Jonathon/ Flickr)
With a total of 25,000 tonnes of wheat scheduled to be harvested this year, the Mpongwe farms, which Zambeef acquired in June 2011, will be the biggest wheat producer in the country.
Mpongwe Farms general manager Mike Lovett disclosed, "The crop is good at the moment; we hope to do better than last year. We hope to produce 25,000 tonnes on the Mpongwe farm, which makes up half of Zambeef's total production, because three of our other farms will produce about 20,000 tonnes combined."
Additionally, Zambeef was admitted to trade on the London Stock Exchange's (LSE) Alternative Investment Market (AIM) in June 2011, raising US$55mn through a placing and simultaneous rights issue on the Lusaka Stock Exchange (LuSE) to successfully conclude the acquisition of the Mpongwe farms.
Furthermore, regarding the Zampalm palm tree plantation in Mpika, north Zambia, Zambeef chief operating officer Michael Ledwith said that between 350 and 500 employment opportunities were currently being created.
Zambeef, who has so far invested US$10mn in Zampalm and plans to spend a further US$3mn per year, aims to produce 10,000 tonnes of edible oil annually and, by 2020, generate US$22mn through oil sales.
Once fully operational, Zambeef has said that the Zampalm project will create 2,000 permanent jobs, contributing to the growth of the country's economy.
The company aims to increase Zambia's self-sufficiency by significantly reducing its edible oil imports, which currently stand at 75 per cent.

Nawa Mutumweno