To enhance food production in Kaduna state, the Women Initiative for Sustainable Environment (WISE), an NGO, inaugurated Climate Smart Agriculture (CSA) for women smallholders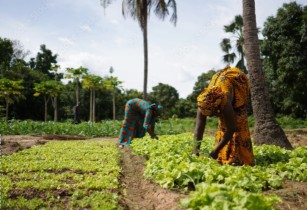 The women will be trained on backyard farming, water management and irrigation. (Image source: Adobe Stock)
Founder and programme director of WISE, Olanike Olugboji, during an interview with the News Agency of Nigeria in Kaduna, said that the CSA, supported by Global Fund for Women, will empower women with modern agricultural techniques and provide access to agricultural services.
She added that climate change had led to reduction in crop yields and nutritional quality of major food crops. "Security challenges in the country, mainly in Kaduna state, had also become a hindrance for many women going to the farms. The effects of climate change demanded new approaches to agriculture and put focus on the need for women to be empowered with climate smart agricultural practices," she added.
The programme director said the women will be trained on backyard farming, water management, irrigation, home garden and other climate smart agricultural practices. "We will also help in reducing the gap with regard to access to extension services, which mostly goes to the male farmers, with little attention to women farmers," Olugboji added.