Zanaco, backed by the European Union and European Investment Bank, launched an approximately US$34.81mn initiative to accelerate agricultural investment of Zambian smallholders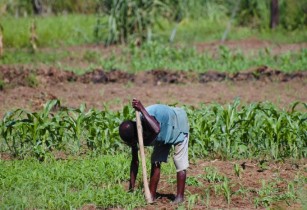 The new initiative will improve agricultural productivity and upgrade agricultural processing. (Image source: Adobe Stock)
The scheme was launched Lusaka and Luxembourg. It will benefit smallholder farmers and rural cooperatives, improve agricultural productivity, upgrade agricultural processing, and support a sector severely impacted by COVID-19 challenges.
The financing scheme will be managed by Zanaco and is backed by the European Union and European Investment Bank, as part of the broader Team Europe support for sustainable commercialisation of Zambian smallholder farmers. This represents the first targeted support for agriculture in Zambia by the European Investment Bank, the world's largest international public bank.
At the Lusaka launch, the national importance of unlocking agricultural investment for Zambia by improving access to long-term financing was further highlighted by Central Bank governor Dr Denny Kalyalya. Zanaco CEO Mukwandi Chibesakunda announced details of the new targeted support for agricultural investment. "Zanaco is committed to building on our track-record of supporting agriculture across Zambia by improving access to finance, sharing best practice and innovation to unlock investment across the sector," said Chibesakunda.
"The EUR15mn credit line will allow smallholder farmers and agricultural businesses to adapt to climate change. It will create jobs and make farmers more resilient," said Jutta Urpilainen, European commissioner for International Partnerships.
Thomas Östros, vice-president of European Investment Bank stressed that agriculture is crucial for economic activity and social development in rural communities across Zambia. "This scheme will accelerate investment by smallholders and agriculture companies through increased access to finance. The first ever Team Europe cooperation between the European Investment Bank, European Union and Zanaco, will unlock a better future and create employment opportunities throughout the sector and be supported by sharing best-practice agricultural, gender and financial expertise," he said.