The Nigerien government is urging the international community to invest millions of dollars in a programme that aims to increase food security and build the country's agricultural capabilities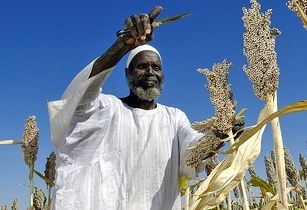 The Niger government aims to improve the country's response to the reoccurring food crises. (Image source: icrisat.images)
Local civil society and grassroots organisations based in Niger's 266 municipalities have been invited to present ideas on how the investment should be spent in their areas, according to Hassane Mamoudou, technical adviser to the high commission of Nigeriens Nourish Nigeriens (3N).
He said, "All actions will start at the grassroots. We have to target where projects are implemented. Sorghum and millet will only grow in regions where there's enough rain. If a region does not have enough rain, we don't produce it [there]. Some areas will be for livestock breeding only. If fisheries are an activity in one region, we will focus on fisheries there. We won't do everything everywhere."
Government officials are set to reveal details of the 3N initiative to representatives from the EU, the World Bank and the IMF, alongside other international banks and private stakeholders from countries such as Australia and Brazil.
Niger has allocated 25 per cent of its budget for the US$2.6bn programme, which aims to improve the country's intervention methods when a food crisis occurs.
The country is increasing the total amount needed for the programme by 22 per cent and is hoping the rest will come from its partners.