Nigeria's government will from 2014 cut wheat imports by 20 per cent, saving more than US$800mn from its annual wheat imports bill of more than US$4bn, the country's minister of agriculture Akinwumi Adesina has announced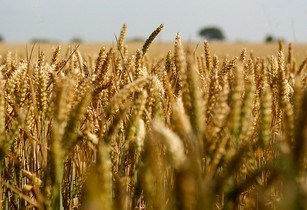 Nigeria will cut wheat imports by 20 per cent. (Image source: Jonathan/Flickr)
The announcement was made on behalf of Adesina by his technical adviser on the cassava value chain, Toyin Adetunji, in Lokoja at a two-day training workshop on cassava bread.
The event was organised for members of the Association of Master Bakers and Caterers of Nigeria from the North Central zone.
According to Adesina, the government has concluded plans to implement its policy of 20 per cent substitution of wheat with cassava flour in bread production to reduce its wheat imports bill.
Adesina said the Master Bakers' training was part of the measures aimed at developing the cassava industry, creating jobs and boosting the income of the people.
The policy was also aimed at diversifying the country's economic base from oil to non-oil sectors, he added.
"The challenge to us as a nation is that Thailand, which is the third largest producer of cassava, controls over 80 per cent of the world market of cassava starch," Adesina said.
"Hence, there is need for us to play our role as a leading producer nation," he added.
The minister also confirmed that President Goodluck Jonathan had approved a cassava bread development fund of US$63mn.