Cocoa trader and processor Noble Group has become the latest signatory of the Abidjan Cocoa Declaration after signing the agreement at the World Cocoa Conference in Abidjan, Côte d'Ivoire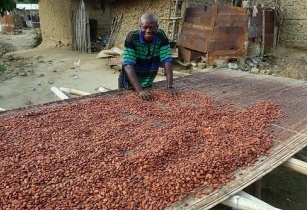 Alongside Noble, 29 other key stakeholders were present at the signing agreement in a ceremony that took place in November last year. (Image source: 10b travelling)
The Declaration attempts to lay the groundwork for a sustainable cocoa economy and aims to create a sustainable future for the cocoa sector by helping ensure its benefits reach farmers.
Situated in Hong Kong, Noble works alongside 29 other cocoa stakeholders, that include cocoa farmers, government authorities and global manufacturers of chocolate.
Key stakeholders were among those present at the signing agreement in a ceremony, which took place in November 2012.
The next edition of the World Cocoa Conference is set to take place in 2014 and will focus on monitoring and assessing the progress made with the issues outlined by the Declaration.