Nutreco has committed to adopt Science Based Targets to help the world produce nutritious and high-quality food in a sustainable way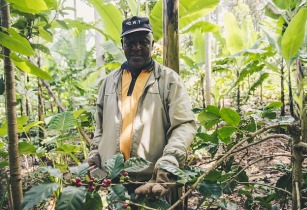 The aim is to provide high-quality food to a growing population in a sustainable way. (Image source: Gunnar Mallon/Pixabay)
The initiative is in line with the company's drive to achieve its mission of Feeding the Future.
Nutreco has joined the global ranks of 850 other leading companies by signing a letter of commitment with the Science Based Targets Initiative (SBTI) indicating that the company will work to set a science-based emission reduction target. A global collaboration between CDP, the World Resources Institute, World Wide Fund for Nature and the United Nations Global Compact, the SBTI champions science-based target setting to boost companies' competitive advantage in the transition to a low-carbon economy.
"The SBTI is helping companies to align their carbon reduction strategies with the objectives of the 2015 Paris Agreement, and we're pleased to join the initiative, together with other companies that are leading the way," said Nutreco CEO Rob Koremans.
According to the SBTI process, companies first publicly commit to setting Science Based Targets (SBT). After that, they have two years to set reduction targets for Scope one, two and three CO2 emissions: Scope one relates to energy generated on-site, Scope two relates to energy purchased and Scope three covers energy use that takes in the supply chain. Finally, participating companies pledge to report on their progress annually.
Nutreco sustainability director José Villalon said, "If grocery retailers commit to SBT, this means their meat suppliers must submit their CO2 reductions each year, and on down the value chain to feed and finally premix suppliers. So, eventually, companies across the chain will need to get on the SBT bandwagon to maintain their relationships with customers, helping to drive change throughout our industry."