The EU Delegation in Liberia has signed a new partnership agreement with Solidaridad West Africa to implement the Cocoa Value Chain Development Programme in Liberia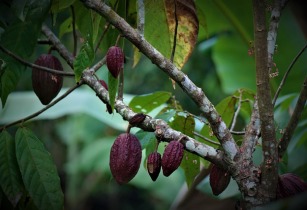 The four-year intervention seeks to improve livelihoods and the resilience and competitiveness of the Liberia cocoa sector. (Image source: Tiluria/Pixabay)
The four-year intervention seeks to reduce poverty by increasing incomes, improving livelihoods and the resilience and competitiveness of the Liberia cocoa sector.
Until 2023, the Cocoa Value Chain Development Programme will set up 10 additional centres for Cocoa Development to allow more cocoa farmers and allied groups to access several support services to improve productivity and produce sustainable and certified cocoa.
Solidaridad will support more women and youth as entrepreneurs through incubation centres and promote cocoa value addition and certification through market engagement with international cocoa off-takers to enhance revenue generation for the Liberian economy.
Under the programme, Solidaridad will support the training of appropriate institutions to enforce inclusive sector policies, incubate new cocoa related small businesses and develop systems for the supply of improved planting materials and investment incentives to promote downstream development.
Ivan Borisavljevic, team leader for resilience at the European Union, said, "This new contract with Solidaridad expands on our ongoing partnership to improve the Liberia cocoa sector, which is one of the European Union's key sectors of interventions. I assure you of the Union's continuous support to the development of Liberia."