The National Broad-Based Black Economic Empowerment Rural and Township Economy Summit will take place at the East London International Convention Centre from 19-20 July 2018, focussing on transformation of the South Africa's rural areas and townships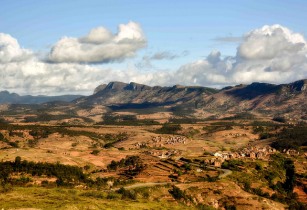 Around 1000 from across the country will converge in the Buffalo City. (Image source: Rod Waddington/ Flickr)
The theme of the summit, which is organised by the Department of Trade and Industries (dti) in partnership with the Black Economic Empowerment Advisory Council and the Eastern Cape Department of Economic Development, Environmental Affairs and Tourism, is "Transforming Townships and Rural Areas from being Consumer Communities into Entrepreneurial Societies."
More than 1000 delegates from across the country will converge in the Buffalo City to exchange ideas, knowledge and expertise on the mechanisms, interventions, models and best practices that will take entrepreneurial activities in the townships and rural areas to a higher level.
Dr Rob Davies, minister of trade and industry, said, "The unfortunate pattern of goods and services produced elsewhere flowing to the rural areas and townships, and the millions of rands leaving the townships and rural areas to pay for these goods and services will have to change."
"This can only be achieved if communities and entrepreneurs operating in these areas are economically empowered and assisted to upscale their economic activities and create industries that will manufacture products for local consumption," he added. Davies also added that efforts to transform the rural and township economies are also aimed at ensuring that youth, women, people with disabilities, unemployed community members, as well as small and medium enterprises based in the rural areas and townships become actively involved in the production of products and goods not only for local consumption but for the market across the country and beyond.