The delivery of flue-cured tobacco in Zimbabwe has reached the highest ever 238mn kg in 2018, exceeding the earlier record of 237mn kg in 2000, according to the recent statistics from Tobacco Industry and Marketing Board (TIMB)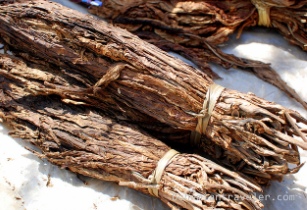 Zimbabwe aims to grow its tobacco cultivation. (Image source: Stephen Bugno/Flickr)
As reported in The Herald, by delivering the record tobacco this year, the farmers in the country gained worth US$696mn.
In 2017, Zimbabwean farmers sold about 177mn kg of tobacco. According to the industry experts, in 2018, the volume is projected to reach 240mn kg, said the source.
Speaking to the source, Isheunesu Moyo, corporate communications manager of TIMB, said, "During the peak period, deliveries averaged around seven million kilogrammes per day, but now we are getting an about one million kilogrammes of tobacco per day."
The selling season of tobacco will close on 27 July 2018, and the last day of the tobacco deliveries is 26 July, Moyo added.
The marketing season began on a slow note amidst the complaints of Potato Virus Y affecting the crops. Also, some of the farmers said that the crop had been affected by retarding rainy season in the country this year.
However, overall Zimbabwean farmers find the tobacco prices fair this year, as the highest price at the contract floors was US$6.25 per kilogramme, stressed the source.