Farmers in the Meru and Hai districts of Arusha and Kilimanjaro in Tanzania are set to benefit from Farm Radio, a new radio show that runs farming programmes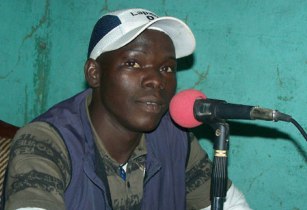 Tanzanian farmers are set to benefit from a new radio programmes. (Image source: ICRISAT HOPE)
At a recent launch of agricultural training schemes via radio, Tanzanian farmers explained that extension officers were unheard of in their remote rural villages leaving them with no choice but to use old farming methods that are being affected by climate change.
Farm Radio International and private radio station MoshiFM started the show, tailored to help farmers in remote Ruvu village and the surrounding areas of Same district find ways to maintain their harvests and seek better markets for their produce.
"Farm Radio currently works with 250 partner radio stations in more than 35 African countries," said Terevaeli Aremu-Nassari, agricultural value chain officer for Farm Radio International.
"Farm Radio started running effective farming methods programmes in 2009, serving Tanga, Arusha, Mbeya, Morogoro, Mwanza and Njombe and now Kilimanjaro Region with [the] focus of farming, livestock keeping, environment protection and ensuring food security among families as well as poverty reduction."