The livelihoods of an estimated 30,000 vulnerable farmers in South Sudan are set to improve, following the rolling out of a new UN programme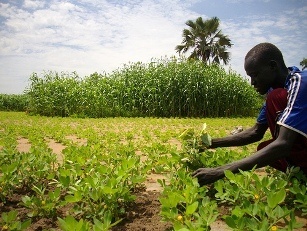 The programme is set to increase the availability and quality of seeds to Sudan's farmers which are most at risk. (Image source: Oxfam East Africa)
The US$612,000 programme will focus on training farmers in the production, storage and the sale of quality seeds and cuttings of staple crops including maize, cassava, cowpeas and sorghum.
"The importance of seeds to the food security and livelihoods of South Sudan's farmers and rural communities is very high," said the head of the UN Food and Agriculture Organisation (FAO) in Juba, Sue Lautze.
"Despite widespread food insecurity, the country is committed to ensuring food security for all, as soon as possible. Seeds are a critical component to realising this important ambition."
Conflict in the region has affected farmers as they no longer have access to quality seeds and other planting materials, according to the FAO, leading farmers to use saved seeds from one season to the next, reducing the genetic purity of the seed.
The programme is set to increase the availability and quality of seeds to South Sudan's most vulnerable farmers in the states of Central Equatoria, Western Equatoria, Lakes, Western Bahr el Ghazal and Northern Bahr el Ghazal. It will also provide assistance to 400 seed producers.
"Through the project, FAO aims to not only reduce the number of households affected by food insecurity through improving the availability and access of locally produced quality seed on the market, but also aims to improve the incomes and capacity of seed producers," said Joseph Okidi, project officer for FAO in South Sudan.