Emmanuel Ijewere, vice-president of the Nigeria Agribusiness Group (NABG) and CEO of Best Food Farms Ltd, talks about measures to enable a sustainable food system and advises potential investors on different opportunities abound in Africa's agriculture sector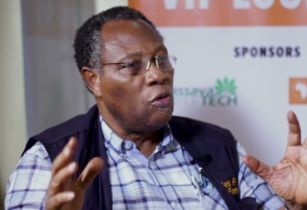 Emmanuel Ijewere is the vice-president of the Nigeria Agribusiness Group (NABG) and CEO of Best Food Farms Ltd. (Image source: NABG)
Emmanuel Ijewere discussed some of the agriculture projects the NABG currently undertakes in reinforcing the sustainability of the Nigerian agricultural food system.
The greenhouses and open-field farm cultivation of different categories of high value crops as lettuce, cumbers, cabbage, cassava and plantain and with a particular focus on tomatoes.
He also talked about the constraints limiting the capacity and effectiveness of the Nigerian tomato industry, post-harvest losses, lack of production enhancing inputs, inadequate support of farmers with responsive innovations, inadequate market information and infrastructure.
He further highlighted Nigeria as having the highest percentage of post-harvest loss in the league of world's tomato producers. Ijewere also emphasised the need for farmers' inclusiveness, as stakeholders, in making sound agricultural policies that facilitates the delivery of required inputs at subsided rate for a productive and profitable venture.
To watch the full interview, click here