In collaboration with CRU Events, African Fertiliser and Agribusiness Partnership (AFAP) will organise a three-day west Africa Fertiliser Agribusiness conference in Accra from 10 to 12 July 2017, aiming to improve fertiliser supply market and agribusiness value chain through the SMEs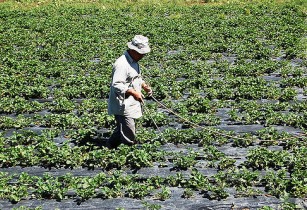 The conference is expected to explore the potential of fertiliser supply market in west Africa. (Image source: Alvin Chua/Flickr)
The three main themes of the conference are partnership, investment and innovation, with focused discussions on the fertiliser market in west Africa and workshops.
After organising the Africa Fertiliser Agribusiness 2016, this is the second-time collaboration between CRU and AFAP to arrange for the conference.
The conference is aimed to concentrate on the role of fertilisers in west Africa's agribusiness and how the agricultural sector in west Africa can work with international players to boost agricultural output in west Africa.
With sponsorship from organisations like OCP Africa, Nectar Group, Omni Fert and Yara Group, the conference is expected to unveil network opportunities for international industry leaders and regional government heads for agribusiness trade in west Africa.
Nicola Coslett, CEO of CRU Events, said, "The three-day conference and networking event will attract over 250 attendees and feature specialist workshops, keynote presentations, interactive panel discussions, break-out sessions and a site visit to the Nestle Tema factory."
"Sessions will explore critical issues such as how the cost of fertiliser for west African farmers and how supply chains of agricultural inputs can be improved, how local government and international suppliers of fertiliser can work in partnership to build strong agribusiness," said Pierre Brunache, chief agribusiness officer at AFAP.
The agenda features around 25 speakers form Ghana Cocoa Board (COCOBOD), the economic community of west African states (ECOWAS) and Fertiliser industry leaders.
Brunache further added, "The conference will also look into how innovation in areas of finance or communication can be used in West African agribusiness, financing tools to enable fertiliser trade and investment in the agribusiness value chain and how to encourage youth participation and support women in agribusiness."