Agriculture has been identified as one of the main economic drivers that helped drive a seven per cent increase in Zambia's gross domestic product (GDP) in 2012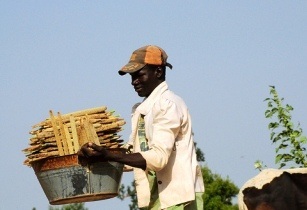 Farmers in Zambia are set to benefit from government strategies which aim to increase crop and livestock production in the country. (Image source: ICRISAT HOPE)
The Zambian government has continued to invest in the agriculture sector, according to Ministry of Agriculture and Livestock acting permanent secretary Tobias Mulimbika, who also praised the industry's role in the economy in a recent statement issued in Lusaka.
"The performance of the industry in the just ended year was significant with the growth of GDP about seven per cent. The main driving sectors were agriculture, mining and construction," he said.
The Zambian government has announced it will implement plans to boost crop and livestock production to help further strengthen the agriculture sector.
It said it would invest in extension services, irrigation, and research and development in order to improve crop yield.
The government also claimed it was working to increase local production of key inputs such as fertilisers, seeds and pesticides, along with restocking the livestock sector with a view to improve its performance.

Nawa Mutumweno