Farmers in Zimbabwe have urged the Zimbabwean government for continued agricultural support following the unveiling of a US$1bn crop and livestock facility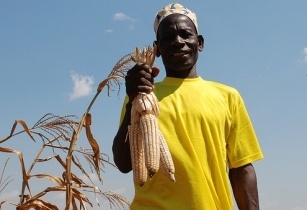 Farmers in Zimbabwe will receive US$161mn loan support. (Image source: CIMMYT)
The finance minister, Patrick China Masa, recently announced that the Zimbabwean government would issue US$161mn support to agriculture along with US$620mn that the Bankers Association of Zimbabwe provided and the US$100mn loan the ZBZ Bank of Zimbabwe recently injected into the sector.
Zimbabwe commercial farmers union president Wonder Chabikwa said that the loan support will be of help to farmers that are struggling with finding sources of funding.
"Although the US$1bn is not enough for the sector, it will go a long way in helping farmers," Chabikwa stated.
Chabikwa said priority should be given to transforming irrigation schemes in Zimbabwe and the set-up of irrigation infrastructure.
"We need irrigation facilities, especially these days when rainfall can be erratic. Irrigation is the only answer to erratic rainfall," he said.
Banks are issuing short-term loans with high interest rates, with most farmers in the country saying that it would affect the US$1bn facility.