Tobacco farmers in Zimbabwe have earned US$4.9mn after the sale of 2.5mn kg of flue-cured tobacco since the season started last week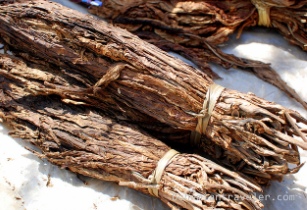 Around 185mn kilogrammes of tobacco is expected to be sold this season in Zimbabwe. (Image source: Piyachok Thawornmat)
The tobacco was sold at an average price of US$2.42 per kg, while it sold at an average price of US$3.25 per kg during the same period last year,Tobacco Industry and Marketing Board (TIMB)revealed.
TIMB licensed 20 auction floor buyers this season compared to 15 last year, although the board stated that not all buyers are active.
From the US$4.9mn profit that had been made, 3.7mn came through the auction system after the sale of 1.5mn kg at an average price of US$2.38, the board said.
The balance of US$1.2mn was recorded following the sale of 475,372kg tobacco under the contract system at an average price of US$2, according to TIMB.
The marketing board has seen most farmers reject prices offered at the auction floor, the deadlock over prices has seen some farmers withholding their crop, TIMB said.
An estimated 185 million kilogrammes of tobacco are expected to go under the hammer this season up from the 166,6mn kg sold last year.