The Zambian government has predicted that a reduction in maize production is eminent following the announcement of the 2012-13 crop forecast results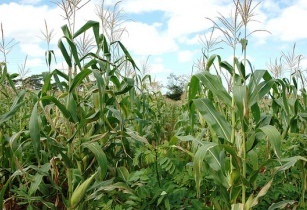 ZNFU said that maize production would fall and the national food security situation put at risk following the government's plan to deter farmers from using the FISP. (Image source: World Agroforestry Centre)
ZNFU warned that maize production would decline and the national food security situation put at risk as the government weans farmers off from using the FISP without putting in place new alternative programmes for financing agriculture.
The agricultural production survey estimates carried out by the Zambia National Farmers Union (ZNFU) and subsequently re-validated by the government crop forecast projected that the country had produced just enough maize for consumption.
Furthermore, because of the huge carryover stock, a surplus of about 453,99mt was also declared after compiling the food balance sheet.
"Providing support to poor rural farmers in form of agricultural inputs is not a subsidy but a mandatory responsibility on the part of the government," read a statement by ZNFU president Jervis Zimba.
"To run away from this responsibility without providing an alternative condemns the farmers to untold poverty and misery and puts the agriculture sector as a whole on a dangerous path," it continued.

Nawa Mutumweno