Ethiopia has transformed its flower sector from a tiny sector into a US$200 million cut flowers export business within a span of 10 years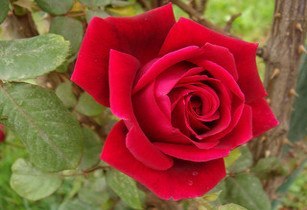 Ethiopia's roses are exported to Japan, Russia, Netherlands, US and Germany. (Image source: Parvin/Flickr)
Ranked second in Africa, the flower sector in Ethiopia has emerged as major player, employing 85,000 people in more than 100 flower-growing farms. About 85 per cent of the workers are women.
"Ethiopia was not on the list of world flower producers years back, but my country has a plan to increase the annual flower revenue," Ethiopian ambassador Girma Birru Geda said.
Roses are the most commonly-grown flower in the Ethiopia, with Japan, Russia, Netherlands, US and Germany being the main markets for the new commodity.
According to the Ethiopian Horticulture Producer Exporters Association, the country's high altitude and nutrient-rich soil make an ideal climate for growing hardy flowers, including roses that can last up to 30 days.
Ethiopia's agro-climate and altitude has enabled it to grow a wide variety of fruits and vegetables.
Ethiopian Horticulture Development agency director general Ato Hailesilassie Tekie said, "The potential this country has in fruits and vegetables is even more awesome.
"While there are plenty of opportunities for commercial farmers, there also exists significant opportunities in harnessing smaller holder farmers into outgrower schemes."
The Government of Ethiopia has been laying the groundwork for investors, creating a better business operating environment, facilitating investments in cold chain and logistics to ensure the produce reaches global markets, Tekie revealed.
Extensive government support, low-labor costs, available suppliers and proximity to major markets are expected to make Ethiopia a leading exporter of fresh produce in Africa.