Earnings from Kenya's horticulture sector has boosted the country's overall agricultural earnings, revealing the best profit in years, according to the Kenyan government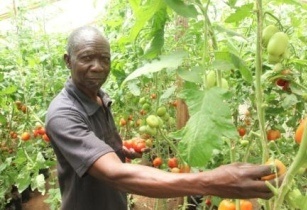 Earnings from the horticulture subsector in Kenya increased by 26 per cent to US$3.2bn as compared to the US$2.3bn generated by the subsector in 2011. (Image source: USAID Kenya)
Government statistics have indicated that in 2012, earnings from the horticulture subsector in Kenya rose by 26 per cent to US$3.2bn as compared to the US$2.3bn cashed in by the subsector in 2011.
According to a Food Assessment Index released by the Ministry of Agriculture and Water, maize production in Kenya rose by seven per cent to 40mn bags, compared with 37mn bags in 2011.
An estimated 26mn bags of maize stock remaining has been stored by private farmers instead of being held by the Strategic Grains Reserves, the index revealed.
"This could be a dangerous situation given that when there is scarcity of food in the country, the private farmers could resort to selling the commodity at inflated prices," said agriculture permanent secretary Dr Romano Kiome.
Analysts have said that as a result of good performance in the agricultural sector and a good crop harvest were responsible for the low inflation levels maintained by the country in the last year.