Tanzanian coffee exports by the Kagera Cooperative Union during 2012-2013 earned US$7.3mn, the union's chairman John Binunshu has revealed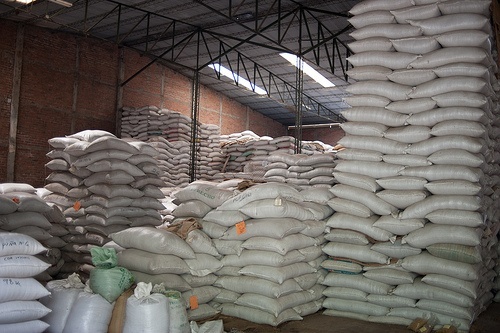 The Kagera Cooperative Union plans to collect a total of 7,500 tonnes of coffee. (Image source: skinnydiver)
The union has transported a total of 3,839 tonnes of clean coffee during the period, it said.
Binunshu has announced new prices to be paid to coffee farmers in the region during 2013-2014 crop buying season.
Between 2012-2013 KCU aimed to collect 15,000 tonnes of cherry coffee, while the actual quantity amounted to 11,239 tonnes, equivalent to 75 per cent.
The KCU plans to collect a total of 7,500 tonnes of coffee, of which 4,554 tonnes would be Robusta, 595.5 tonnes Arabica and 2,350 tonnes organic.
Coffee farmers living in the Kagera region have been advised to improve crop sustainability to get better prices for their produce in return.
Bukoba District Commissioner, Zipporah Pangani, made the appeal while opening the KCU Annual General Meeting (AGM) held in Bukoba Municipality.