The Liberian senate has backed a US$11mn agreement entered between the Liberian government and the Liberia Cocoa Corporation (LCC)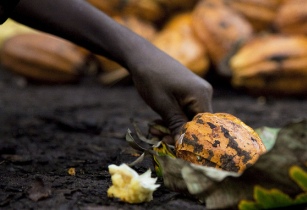 The Liberia Cocoa Corporation will carry out a pilot project in Lofa County. (Image source: Laura Elizabeth Pohl)
The senate's decision to approve the agreement comes at the same time as the Liberian government pushes Liberian's to invest in the economy, as the LCC is a Liberian-owned cocoa company offering technical support to Liberian farmers.
The committee waited for the go-ahead on the agreement based on testimonies from ministries and agencies of government involved with the sector, it said.
The announcement was made at the senate meeting following the reading of a report from the Committees on Agriculture, Forestry, and Fisheries, during its regular session at the Capitol Building on Tuesday.
Senator Henry Yallah of Bong County revealed that the company is undertaking a pilot project in Lofa County where it aims to produce cocoa as well as a variety of food supplements and products.
"With this company, there will be no exportation of raw materials, but rather finished food products," said Yallah.