Five East African countries have reached a trade agreement with the European Union (EU) to renew a duty-free export regime, which allows the East African States to sell fruits, vegetables and flowers to the 28-nation bloc, said representatives from both sides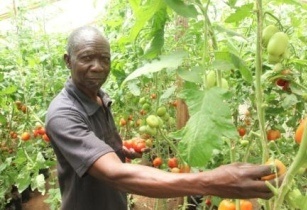 Some activists in Europe have argued the availability of more African products will hurt the EU's own farming sector. (Image source: GlobalHort /Flickr)
The trade agreement is expected to take effect from 2015, the payment of customs duty will continue through the end of the year.
Negotiations on the deal had earlier failed to meet a 30 September 2014 deadline, which means that the five countries' horticulture exports were subjected to EU customs duty regulations up till 1 October 2014.
A representative from the EU's delegation said that the agreement is yet to be ratified by the five members of the East African Community - Kenya, Tanzania, Uganda, Rwanda and Burundi - and by the European Parliament.
The Ministry of Foreign Affairs of Kenya said that the country is a leading exporter of horticulture products in East Africa, which is a major source of foreign exchange. This factor makes the country particularly vulnerable to the imposition of customs duty.
The successful conclusion of the negotiations will enable Kenya to continue enjoying duty free access to the European market, added the Ministry.