Ethiopia is planning to boost its export revenue of horticulture products to US$371mn in the fiscal year 2014-15, compared to US$245mn in 2013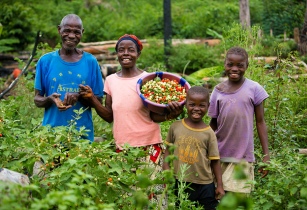 More than 120 foreign and domestic companies are currently engaged in horticulture development efforts in Ethiopia. (Image source: Climate Change/Flickr)
Mekonnen Hailu, senior communication expert with the Ethiopian Horticulture Development Agency, said, "Efforts are underway to export high-quality products during the reported period as part of the overall activities to increase the country's revenue."
The agency said that it also plans to boost the import of horticulture varieties as part of its efforts to improve the quality and increase the quantity of the products.
"Utilisation of modern technology, in particular chemical-free pest control mechanism, is being applied to make the products free of chemicals because chemical-free products have great market demand," Hailu said.
The horticulture agency further noted that 80 per cent of the country's horticultural products are exported mainly to the Netherlands, Germany, Belgium, Italy, Norway, France, Japan, the USA and Saudi Arabia.
"Duty-free importation of green house and machinery, provision of up to seven years tax holiday, and priority given to infrastructure development for investment sites are some of the incentives offered by the government to attract more investors to this sector," the communication executive added.