The African Development Bank (AfDB) has approved an equity investment of US$10mn in the ARCH Cold Chain Solutions East Africa Fund (CCSEAF) to support the development, construction and operation of greenfield cold storage, temperature-controlled solutions and distribution facilities in East Africa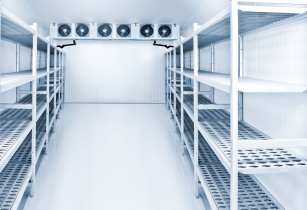 The fund will develop and operate as many as eight cold chain operations. (Image source: Adobe Stock)
The investment will advance the fund toward its targeted final close of US$100mn by the second quarter of 2022. In partnership with conglomerates in the region, the Fund will develop and operate as many as eight cold chain operations in Kenya, Tanzania, Ethiopia, Uganda, and Rwanda to reduce post-harvest losses, and the spoilage of processed food and medicines caused by a lack of temperature-controlled solutions.
Atsuko Toda, AfDB's director of agriculture finance and rural development department, said, "ARCH CCSEAF's vision to become a regional operator of third-party cold chain logistics services is expected to address the critical issue of post-harvest food loss and food safety hazards in East Africa. Its plan to serve pharmaceutical clients for their storage and distribution of medical supplies is also very timely as the continent continues to tackle the Covid-19 pandemic."
The fund is expected to be a strategic contributor to backward integration of local producers into regional as well as global markets.
The fund's manager is ARCH Emerging Markets Partners Limited, a specialist emerging markets investment advisor based in the UK.