President of Dangote Group, Aliko Dangote has laid a foundation stone for the construction of a mega rice processing mill in Hadin, Jigawa state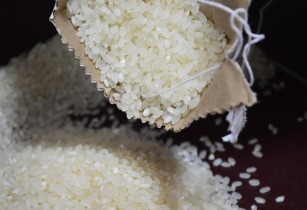 Dangote Rice team has been involved in scaling up the outgrower operations to at least 5,000 ha this season. (Image source: ADM Institute/Flickr)
The mill with a capacity to process 16MT of paddy rice per hour, once completed, will process paddy rice worth US$3.92bn (in a year) bought directly from the famers in Jigawa at market rate.
Dangote said the commencement of the construction of the integrated rice processing plant was the culmination of series of events which began with the signing of a US$1bn agreement with the federal government for the integrated rice production in Kebbi, Sokoto, Zamfara, Kano, Niger and Jigawa.
"We have continued to pioneer new approaches to empowering our primary stakeholders and our farmers, through the Dangote outgrowers programme thereby creating thousands of jobs, increasing incomes, poverty reduction in rural communities by providing high quality agro-inputs, technical support and secured market for farmers. Also, creating access to finance, mechanisation and irrigation services so as to enhance agricultural productivity," he stated.
According to Dangote, the mill- which will take only months for installation and commissioning- is the first in the series of five other mills coming up in Kano, Sokoto, Zamfara, Kebbi and Niger States in the first phase, while in the second phase, other mills will be built in Nasarawa, Kogi, and other states."When these planned six mills come fully on stream, we will achieve a capacity of 700,000MT per annum of Parboiled rice, which will make Dangote Rice the largest rice producer in Africa and will make a bold step in making Nigeria self-sufficient in rice production, stop importation and save the nation foreign exchange," he added.
The company has engaged about 20,000 out growers who are expected to produce an average of 180,000 tonnes of paddy rice on about 30,000 ha.