Bentall Rowlands Storage Systems, one of the world's leading manufacturers of grain silos and storage systems, has launched the new 'BRSS' secondary corporate identity in June 2018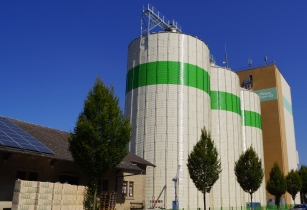 Bentall Rowlands is one of the world's leading manufacturers of grain silos and storage systems. (Image source: Bentall Rowlands)
Bentall said that the new addition to the brand will not be replacing the existing corporate identity. Rather, it will enhance their existing brand and will be used on all future completed silo projects around the world.
In addition to being CE Certified, their team of highly-skilled engineers manufacture all products in-house in a dedicated manufacturing facility in Scunthorpe, the UK, supplying into worldwide agricultural and industrial markets.
Founded in the 1800s, Bentall Rowlands supplies products into worldwide agricultural and industrial markets, providing customers with Eurocode and ANSI designs, when required.
The company provides a wide range of galvanised steel silos and hoppers, water tanks, mechanical handling equipment and cleaning, weighing and drying systems. The range includes flat bottom silos, hopper bottom silos, square bins and grain conditioning equipment.
In grain storage systems, Bentall Rowlands has developed new technologies to enhance both the manufacturing and installation of all grain storage and processing equipment.