Cocoa Processing Company (CPC), Ghanaian state-owned manufacturer of chocolates, confectionery and semi-finished cocoa products is eyeing a US$86.7mn loan financing from the Arab Bank for Economic Development in Africa (Badea) and Afrexim bank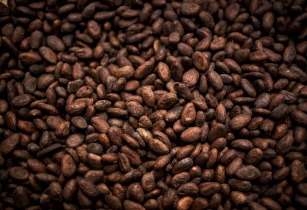 CPC currently operates two cocoa factories with an annual throughput of 65,000 metric tonnes and a confectionery factory. (Image source: Adobe Stock)
While speaking to Food Business Africa, Nana Agyenim Boateng, the company's managing director, revealed the same highlighting that the discussions are currently underway with the two financial institutions. This envelope will provide working capital for the processing company, and allow it to retool its aging cocoa processing lines in order to increase productivity and boost its production capacity to 87,657 tonnes per year.
CPC currently operates two cocoa factories with an annual throughput of 65,000 metric tonnes and a confectionery factory.
"It is hoped that our efforts at securing the much-needed injection of funds will crystalise in the 2021/2022 financial year. The future of your company looks bright because we believe that the funding support being pursued would be realised and thus commence the expansion and retooling of machinery to optimise production and set us on our track to commence payment of our debts," Boateng said.
The loan facility would position the company to procure its own cocoa beans without buying it on credit from Ghana Cocoa Board. CPC's announcement comes in a context where it recorded a clear improvement in its turnover during its 2021 financial year ended on 30 September.
The company posted a revenue of US$41.8mn, more than triple the result of the previous corresponding year of US$13.6mn with an increase in sales of all product categories (butter, liquor, powder, cake and confectionery). However, shortage of raw materials and challenges in the performance of the company's plant and machinery are still a real headache for the company. Thus, the volume of beans processed fell in 2021 for the second consecutive year to 13,495 tonnes, which corresponds to 21% of its installed capacity. This contributed to an operating loss of US$13.2mn at the company level.
With improved performance, the company is exploring new markets in Kenya, Nigeria, Angola, Rwanda and Qatar.