Indian Investors Bajarambapu Group and Narok County have entered into an agreement for the construction of a US$116.1mn sugar factory in the Trans Mara District, Kenya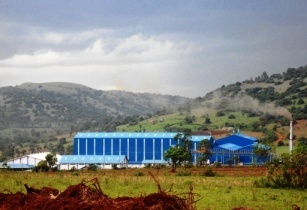 Following the construction of the Transmara Sugar Company, another sugar processing facility will be built in the Trans Mara district. (Image source: Transmara Sugar Company)
The company's vice-president, Jamdade Shubash Rajaram, and Narok governor Samuel Tunai, signed a MoU at a ceremony held in Kenya.
Rajaram stated that the company has four other sugar factories in India with a sugar cane production of 16,000 tonnes, while also generating 52MW of electricity.
"The new factory will provide employment opportunities for more than 1,000 youths in Trans Mara besides enabling our people to make good use of their huge tracts of fertile land which have been lying idle," said Tunai.
"We are also involved in the textile and manufacturing industries, banking and also in the running of schools and colleges which we intend to expand to Kenya once our sugar factory is up and running and we therefore call for your support," said Rajaram.
Tunai revealed that 20,000 acres of land will be allocated for the construction of the sugar cane factory.