Maher Maghraby, head of the Project of African Farms, affiliated with the Ministry of Agriculture, Egypt, has announced that the country has started to establish three fish farms and an animal farm in four African countries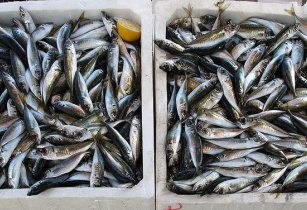 These projects have started in Egypt since 1998. (Image source: Wolfgang Eckert/Pixabay)
The country has started to establish fish farms in Algeria, Malawi and Zimbabwe, and an animal production farm in Uganda, Maghraby added. The announcement was made during the meeting of the Parliament's African Affairs Committee, as reported in Egypt Today.
According to the Ministry, many other African countries have sent their requests to the Ministry to set up similar projects.
Maghraby continued that these projects have started in Egypt since 1998, noting that Egypt had helped Nigeria with famine in the second half of the 20th century.
"These projects were suspended following the 2011 revolution and then were revived over the past few years," Maghraby explained.
In February 2018, the Ministry of Agriculture and Land Reclamation announced the establishment of a joint Egyptian-Eritian farm in Eritrea, the seventh agricultural project to be built by Egypt in Africa. The Egyptian-Togolese Joint Farm project was launched in Togo in November 2017.