Namibia's fish consumption doubled in 2012 from levels of fish consumption reported the previous year, according to the Namibia Fish Consumption Promotion Trust (NFCPT)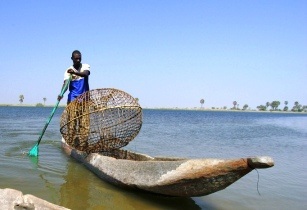 The total amount of fish consumed in Namibia in 2012 doubled since the previous year. (Image source: WorldFish)
The main aim of the NFCPT is to promote local consumption fish to make it more accessible to Namibian's and to lower the price of fish for local consumption, the NFCPT said.
The trust was involved in improving Namibians' consumption of fish since the set-up of the cabinet-endorsed NFCPT in March 2001, it revealed.
The minister of fisheries and marine resources, Bernard Esau, recently revealed that the total export value of fish rose by an estimated US$700mn between 2011 and 2012, from 51.8mn to more than US$59mn.
"By September this year the distribution figures already stood at a whopping 5m096 tonnes of fish distributed countrywide. And we can proudly say that Namibians are eating more fish," Esau said.
"I would like to request other fishing companies to join us in this noble vision of transforming the Namibian society from being heavy consumers of red meat to a balanced consumer of fish and meat," he added.