The Tanzanian government has said it is aiming to improve infrastructure in the country's deep sea fishing sector as it has said it has the potenial to earn more income than that currently generated from domestic fresh water fishing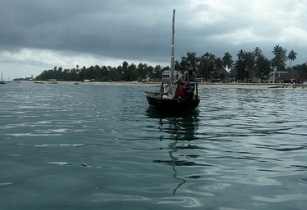 Deputy minister Ole Nangoro said that 75 per cent of fish being exported to European markets come from Lake Victoria. (Image source: mattk1979)
The Ministry of Livestock Development and Fisheries deputy minister, Benedict Ole Nangoro, revealed that fresh water fishing was making larger profits when compared to deep sea fishing.
Nangoro said that 75 per cent of fish currently exported from Tanzania to European markets came from Lake Victoria due to improved fishing infrastructure at the lake.
"We are in the process of improving deep sea fishing infrastructure because it is where there is big capacity to generate more money," he remarked.
Deputy minister, Ole Nangoro, said between the years 2005 to 2012, Tanzania exported 371.3 tonnes out, of which a recorded 17,954 were from deep sea fishing and 353.3 tonnes from fresh water.
"The 398 deep sea fishing vessels, issued with licences fished a total of 40,081.8 tonnes of fish, which were exported. The value of the fish exported is difficult to know because the price depends on a number of things including processing, the type of storage and countries exported to," he explained.