Kenyan fish exports will soon have to go through the Kenya Accreditation Service (Kenas) before being transported overseas, stated Kensas chairperson Marion Mutugi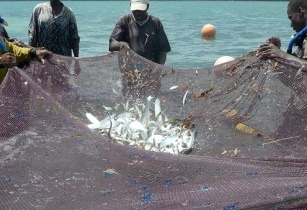 Fish exports in Kenya will need to be screened by the Kenya Accreditation Service before overseas exportation. (Image source: AnnaKika)
Fish produced in the country will need to be given the go-ahead by the Kenya Accreditation Service (Kenas) for it to be allowed for export to meet global quality standards.
Kenas will also certify fishing vessels, methods of fishing and processing details to eradicate illegal fishing practices.
An EU guideline, established four years ago, requires imported seafood to be accompanied by a 'catch certificate' from a competent authority to help curb illegal fishing, especially in the Indian Ocean waters.
Safety concerns have emerged in the European market after the discovery of toxic mercury in Kenyan fish.
Mutugi said the agency was working towards improving the quality of fish and flower exports through accreditation services.
"We shall conduct tests and offer accreditation services to the conformity assessment bodies (CABs) in these sectors so as to prevent any future loss," Mutugi stated.