Tanzania's fisheries industry will receive financial backing from China under a new cooperation plan between the two countries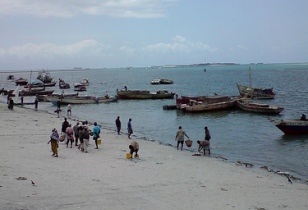 (Image source: Jeff Knezovich)
Zhang Huoli, chairman of LianjiangFarsea Fishery Co Ltd in Fujian province, said that his company plans to send a number of fishing vessels to Africa this year.
"In 2013 we will be sending dozens of our fishing vessels in the African fishery industry as it has huge potential and can also help Tanzanian people, especially fishermen to overcome poverty," he said.
The Tanzanian envoy to China, Philip Marmo, said that the investment would aid in equipping local workers with necessary skills in the high seas and other fishing techniques.
"The cooperation will definitely be a promising one as China has advanced fishing technology, vessels and experience in research and production management of which we will be beneficial as far as technological transfer is concerned," he stated.
The boost to the sector could see it become worth US$6bn annually to the Tanzanian economy with an annual harvest of an estimated 500,000 metric tonnes.
Tanzania's annual output is currently 350,000 metric tonnes of fish, with the country earning an average of around US$195.17mn in the last five years through exports of fish and fishery products.