Communities from Masvingo and Chivi districts to benefit from protracted relief programme by Aquaculture Zimbabwe to engage in fish farming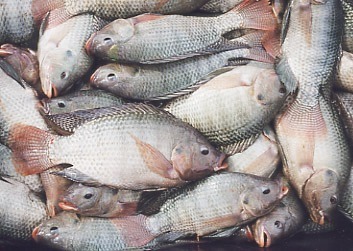 Communities from Masvingo and Chivi·districts to benefit from·protracted relief programme by Aquaculture Zimbabwe
Aquaculture Zimbabwe Programmes Officer, Garikaimose Tongowona says the Integrated Agriculture Aquaculture For Sustainable Livelihoods (IAASL) initiative began in September 2011 and will run for the next 12 months. IAASL will integrate fish into existing agricultural activities.

He adds that the programme will mark a transformation in the way of life for hundreds of targeted poverty stricken households. Tongowona says the chronic poor rural households in the two districts are marginalised by the fact that basic commodities are being sold in foreign currency, which most have no access to.

"For the rural poor , food security will require increased food production, which relies on among other factors; reliable and sustainable production systems that compliment the multi-functionality of agriculture," Tongowona says.

He says there is a pressing need to introduce low cost freshwater aquaculture production systems to help rural communities combat poverty while at the same time conserving their environment in a sound manner.

Aquaculture Zimbabwe notes that the disadvantaged and vulnerable communities in the two districts are living in abject poverty and squalor as agro-based livelihoods continue to be hampered by poor soil productivity and prevailing climatic conditions.
Underutilised water

Tongowona says most of the families are living in close proximity to petennial communal water resources which are largely underutilised.

He says Aquaculture Zimbabwe sees the need to develop SMEs in freshwater aquaculture and fisheries as a effective way to sustainably utilise water resources for economic benefits and to achieve sustainable livelihoods.

Tongowona says introducing freshwater aquaculture through an integrated agriculture model will improve the province's per capita fish consumption and graduate hundreds of households to decent income thresholds.

"The project is set to mark a special announcement to the policy makers and the relevant line stakeholders to change their mindsets and focus on mainstreaming the freshwater aquaculture and fisheries sector and recognise its potential impact on the GDP," Tongowona says.

By Wallace Mawire