Ghana has teamed up with the African Development Bank (AfDB) to construct a cattle fodder bank in the east of the country that would act as a feeding ground for a livestock population totalling more than 5,000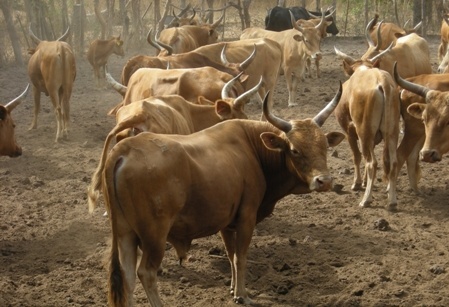 Tensions have been running high between farmers and herdsmen in eastern Ghana over the issue of stray livestock. (Image source: ILRI)
The development in Wawase in the Afram Plains has been proposed as a way of reducing conflict between herdsmen and farmers in the area, and would become the fourth project of its kind in the region upon completion.
Project coordinator Kofi Amoako-Tweneboa said, "We are registering all Fulani herdsmen in the Afram Plains area in order to ascertain the expected number of cattle to be catered for by this facility and also educate them on the need to utilise it to avoid livestock straying about and destroying people's farms and other properties."
According to the Ghana News Agency, the project will form part of the Afram Plains Rural Agriculture Project, which has been scheduled for completion by the end of December 2012, and would be constructed in two phases – the fodder bank and the fire prevention belt.
During a familiarisation tour of the area where the fodder bank will be implemented, Ghana eastern regional minister Victor Smith reiterated the government's commitment to improving agriculture, before inspecting livestock facilities and a cattle market in Maame Krobo.
Amoako-Tweneboa, who delivered the tour, added that the fodder bank project would help improve livestock activities in the area, as well as acting to improve agriculture and curb misunderstanding between farmers and herdsmen.