Sustainable agriculture company CH4 plans to build the first farm and processing plant to turn red seaweed into a feed supplement for cows in order to reduce their methane production by 90%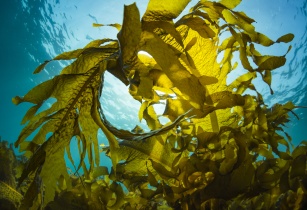 Cattle is a major contributor to greenhouse gas emissions. (Image source: Adobe Stock)
The construction is expected to begin mid next year in South Australia.
The first two facilities will be build in South Australia with further 'eco-parks' planned in the state and in New Zealand.
The first site is likely to be located on South Australia's York Peninsula as part of a partnership with First Nations people of Narungga with the second site in Port Lincoln on the State Eyre Peninsula.
Each farm would be capable of producing about 400 tonnes of dry weight milled seaweed a year – enough to feed up to 20,000 cows.
Cattle is a major contributor to greenhouse gas emissions, with each of the 1.5 billion cows on the planet producing about 100 kg of methane per year.
The farms are based on research by Australia's CSIRO, which found that the red seaweed Asparagopsis mixed with regular cattle feed at a rate of 100 grams per cow per day reduced methane production by 90%.
CH4 Global has purchased a licence from patent owners CSIRO, Meat & Livestock Australia and James Cook University and has obtained regulatory approval for the material to be sold in Australia.
The cold water Asparagopsis species occurs naturally and grows well in New Zealand and also in southern Australia.
CH4 Global CEO Dr Steve Meller said the most recent data published by CSIRO in February and by UC Davis in California in September both showed that between 25 and 50 grams per cow per day was actually an effective dose that resulted in at least 90% reductions in methane.
"We are optimising our processes, optimising the hatchery work we are doing in South Australia and New Zealand, we are optimising the in-water architecture that's going to be used, and we are doing that in Port Lincoln at the moment, and we are optimising the freeze-drying processing work," he said.
"By the end of March we will know enough about each of those three where we will then integrate them into the design of the first facility, and we will have already started a lot of the approval processes in the relevant jurisdictions and already have the engineering designs to fit those pieces in to be able to then construct."
CH4 has acquired 839 ha of potential aquaculture space across three sites in the Spencer Gulf of South Australia: around Port Lincoln in Boston Bay, Louth Bay and Tumby Bay.