Namibia and China have signed a protocol that will allow the export of Namibian beef to China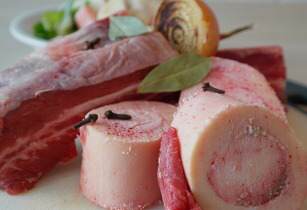 Namibia's MeatCo appreciates the market diversification for its bone-in meat. (Image source: Romi/pixabay)
The announcement was made by John Mutorwa, Namibia's minister of agriculture, water and forestry, after a protocol on veterinary health conditions and quarantine was signed between the two countries.
Local meat producers are now looking forward to exporting bone-in beef to China. The opening of the Chinese market is also may prove to be a lucrative alternative for Meat Corporation of Namibia (MeatCo) if anything should happen to its current export markets.
Neu-Nique Williams, the corporate communications officer at MeatCo, said, "MeatCo is excited about the opening of an alternative market, as it brings many additional opportunities for us with regards to the range of products we produce. The export of bone-in meat is of special significance to Namibia. The opening of the Chinese market must be viewed and appreciated from a market diversification perspective. Access to a sole lucrative market like the EU remains risky to rely on."
For MeatCo, the bone-in forequarter cuts deliver better returns than the prices it currently gets from South Africa for boneless meat, thus widening the basket for the company's high-end segment.
Williams said, "China has allowed bone-in product, meaning that we do not need to de-bone all the meat destined for that market. In our opinion, this is a big achievement for Namibia, as well as a vote of confidence in our veterinary authorities and our standards and systems."
Namibia has been trying to export bone-in meat to EU but despite having applied for clearances for more than 15 years, it has not received a positive response. Therefore, "the stamp of approval from China goes a long way in terms of marketing our forequarter beef. Eventually this will also assist with our throughput," added Williams.